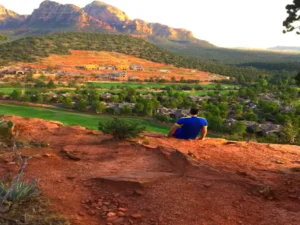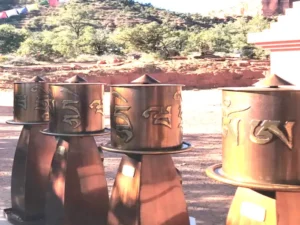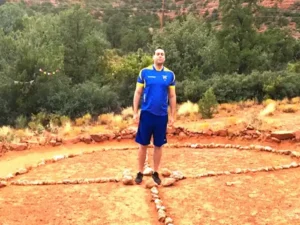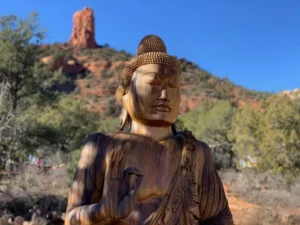 Join us in experiencing the most beautiful Vortex centers of Sedona! Our journey begins at the Amitabha Stupa and Peace Park. Discover why this location is so revered, hear about the instantaneous healings that have taken place there, learn more about the sacred Medicine Wheel as an instrument for healing, and much, much more. You will also have the opportunity to pray for your loved ones with Buddha's blessings and find out all about the powerful Vortex energies of Sedona.
Our second stop will bring us to another stunning location where you'll learn more about the history of Sedona and enjoy the breathtaking views! During this stop, you will also be given a chakra reading. Chakras are essentially the Vortices of the body. They tell a story as to what's going on in your life now and potential future happenings.
There is moderate walking involved with this tour so closed toed shoes are advised. Layers are recommended during winter months and wear sunscreen, hats and sunglasses during the summer. Bottled water will be provided.
And, of course, you can't leave Sedona without a crystal! You will receive the gemstone of your choice as a gift before you leave.
Length of Tour: 2 1/2 hours
Time of Tour: 9 AM and 1 PM Daily
Location: Stutz Bearcat Dr. (Next to the Aiden Best Western Hotel)
As you enter the street from West State Rd. 89A, we will meet by the 25 mile an hour sign on the right side of the street. Look for a water bottle sitting on top of a car.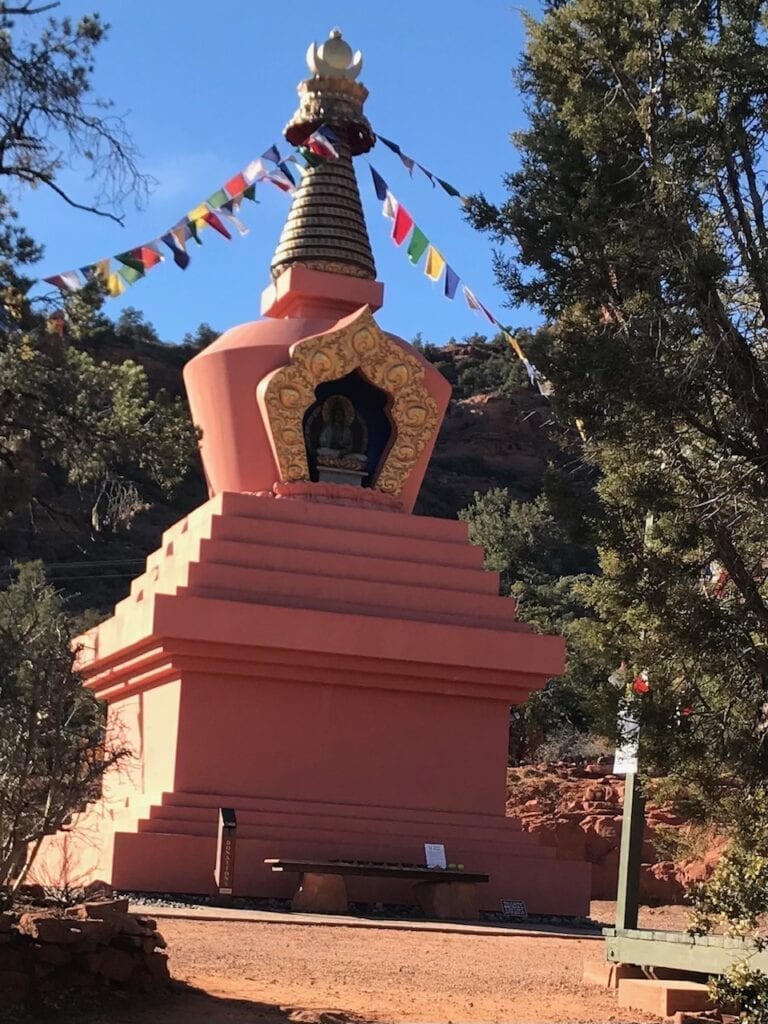 Other Important Details:
You will follow in your own car. However, if you do not have access to a vehicle, you may call BEFORE booking a reservation to see what may be arranged.
This tour will proceed rain or shine. However, if it snows or if the temperature drops below 30 degrees, you have the option of rescheduling to another day or receiving a full refund.
Some walking is involved with this tour. There are a couple of rocky areas. Therefore, this tour is not recommended for people with breathing problems, walking issues or other physical disabilities.
Though you may have signed up solo for this tour, that doesn't necessarily mean you are going on a private tour. Other people may have signed up for this tour as well. However, with few exceptions, tours are limited to a maximum of 6 tourists so you have more personal interaction with your tour guide.
Please arrive at least 10 minutes in advance. Call/text if you are lost.
FOR ALL TOURS:
You may cancel your tour 24 hours in advance of your reservation and receive a full refund minus any PayPal fees. However, if you do not contact us and do not show up for your reserved tour on time, then you will be considered a NO SHOW and will not receive any compensation.
We are Covid19 sensitive. Therefore, all equipment will be thoroughly scrubbed before use and our tour guides will carry hand sanitizer. At this point in time, Arizona guidelines do not require people to wear masks when outdoors while distancing. However, we want everyone to feel comfortable. If wearing a mask is your preference, please do so.
1 Adult………………………………………$200
2 to 6 Adults………………………………$140/per person
Children (6 yrs. old and older)………$140/per person
Children (5 yrs. old and under)….Free
MAXIMUM 6 PEOPLE AGES 6 AND OLDER
MAXIMUM 2 CHILDREN 5 YEARS OLD AND YOUNGER