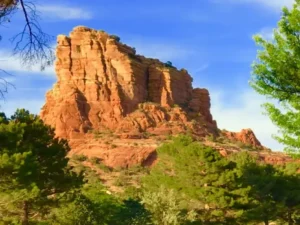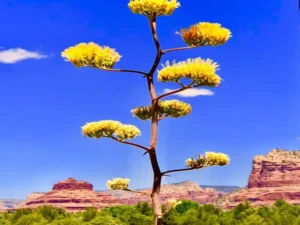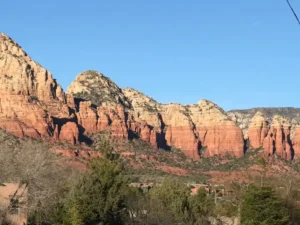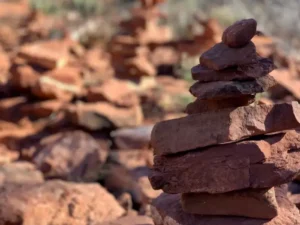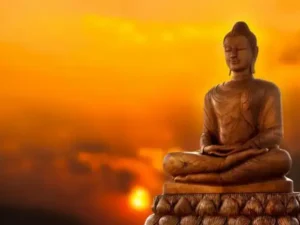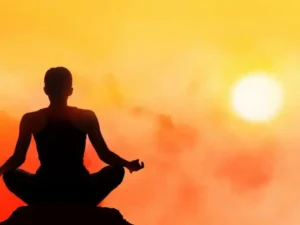 Meditate in a powerful Sedona vortex! Your tour will begin with a chakra lesson and a chakra reading. You will find out if your chakras are in balance or not and then you will be given a meditation assisting in balancing them while making them more powerful. You will also learn all about your spirit guides and will be given a meditation allowing you to connect with them. They definitely want to connect with you!
Lastly, we will do a special guided meditation for clearing negative energy and raising your vibration. Most people have reported feeling better immediately after this tour and these are simple, but, effective meditations you can bring back home…along with a gemstone as a gift!
Length of Tour: 2 hrs.
Time of Tour
: 9 AM and 1 PM
Location: Stutz Bearcat Dr. (Next to the Andante Inn)
As you enter the street from West State Rd. 89A, we will meet by the 25 mile an hour sign on the right side of the street. Look for a water bottle sitting on top of a car.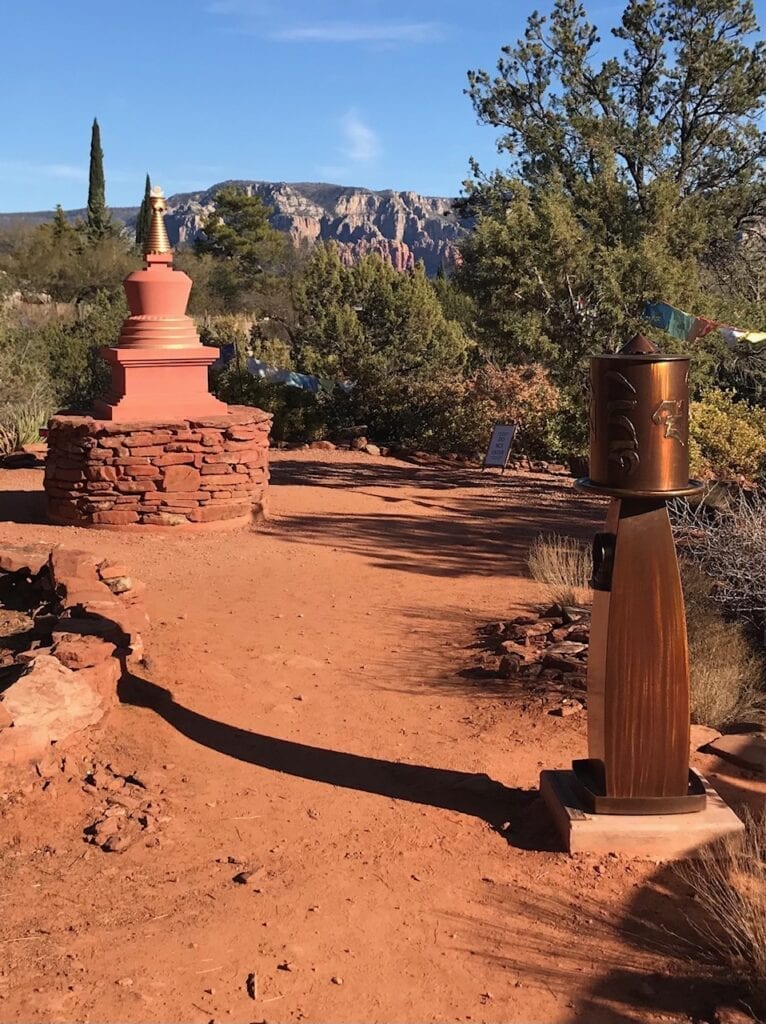 Other Important Details:
You will follow in your own car. However, if you do not have access to a vehicle, you may call BEFORE booking a reservation to see what may be arranged.
There will be minimal walking, but we recommend wearing closed toed shoes. Please dress in warm layers during the winter and bring a hat and sunglasses during the summer season. Bottled water will be provided.
This tour will proceed rain or shine. However, if it snows or if the temperature drops below 30 degrees, you have the option of rescheduling to another day or receiving a full refund.
There is minimal walking on this tour. However, this is not recommended for people who need walkers.
Though you may be one adult who signed up for this tour on your own, that doesn't necessarily mean you are going on a private tour. Other people may have signed up for this tour as well. However, with few exceptions, tours are limited to a maximum of 6 tourists so you have more personal interaction with your tour guide.
Please arrive at least 10 minutes in advance. Call/text if you are lost.
For ALL Tours:
You may cancel your tour 24 hours in advance of your reservation and receive a full refund minus any PayPal fees. However, if you do not contact us and do not show up for your reserved tour on time, then you will be considered a NO SHOW and will not receive any compensation.
We are Covid19 sensitive. Therefore, all equipment will be thoroughly scrubbed before use and our tour guides will carry hand sanitizer. At this point in time, Arizona guidelines do not require people to wear masks when outdoors while distancing. However, we want everyone to feel comfortable. If wearing a mask is your preference, please do so.
1 Adult……………………………….$200
2 to 6 Adults………………………$140/per person

Children (Ages 11 to 18 years old)..$140/per person

MAXIMUM 6 PEOPLE AGES 11 YEARS OLD AND OLDER

• NO CHILDREN UNDER AGE 10 ARE ALLOWED

• You must call to reserve this tour. It does not go out daily.
• (818) 388-0281